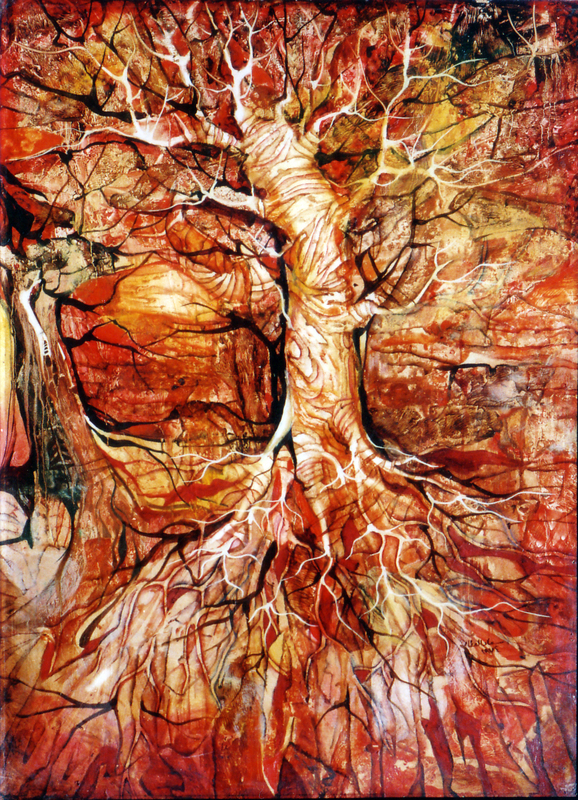 Dublin Core
Title
Title not known (al Attar 1)
Subject
Tree roots of black, red, and yellow
Description
This vibrant work, by Suad al Attar, is electrified through the hyper-realistic rendering of a tree's root system fanning out from the central trunk like lightning through the sky. The color scheme of intense reds and yellows contrasted with black adds to the visual vibrancy of the piece.
Creator
Suad al Attar (1942)
Source
Location: Currently unknown. Possibly from the collection of the Iraqi Museum of Modern Art (the former Saddam Center for the Arts)
Publisher
Hard copies purchased from the photographer of the museum in 2004.
Contribution Form
Posting Consent
[no text]
Submission Consent
[no text]
Contributor is Creator
[no text]